Occasional Offices
Occasional Spaces for 2 to 30 Office 016
Comfortable Seating
State-of-the-Art Technology
Flexible 2gether Tables
Office 016 is available for OfficeMembers to license by the day, half day or hour, and comfortably seats 2-5 people with physical distancing. 2gether Tables offer flexibility of office set-up. Convenient in-floor power, Ethernet and HDMI with direct connection to a large 65″ screen to connect with remote team members without cords strewn about the floor. An excellent space for accounting consultations, mediation, project teams, and more.
Office 017 - Our Largest Space
Office 017 is 1,110 square feet with plenty of room for 6-30 people with physical distancing in many different configurations: U-shaped, classroom set-up, herringbone, theatre style, etc.  It can be licensed by our OfficeMembers by the day, half day, evening (3 hours from 6:00pm-9:00pm), or early morning (2 hours from 6:30am-8:30am). This large office space offers in-floor power and A/V to the tables (to project from a laptop or tablet to the data projector), AppleTV for screen sharing, 6 in-ceiling Bose speakers, free WiFi, access to a whiteboard. Ideal for a pop-up retail market, a temporary photo or filming studio, team project planning, and can be made available to be licensed for meetings in compliance with Ontario regulations (contact Deborah for more details: 249-888-9988). Office 015
This office is ideal for family or couple counselling, accounting or legal consultations. It's physically distanced, set-up with 4 club chairs, a coffee table and portable computer desk, in a library setting. This office can be licensed by the day, half day, or hour by OfficeMembers.
Office 006
Ideal for 1:1 counselling or employee interviews, Office 006 has 2 club chairs and comes equipped with a standing desk and adjustable stool where you can work on your laptop between sessions. This room includes free access to our WiFi system, a personalized sign on the door, a comfortable reception/waiting area, and is available for our OfficeMembers to license by the day, half day or hour.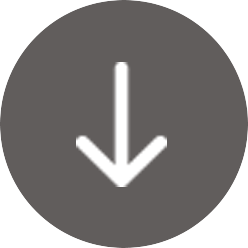 Office 006
Comfortable Club Chairs
Customizable Sign
Tailored Time Slots
Office 017
Over 1,100 SQFT
The Best in AV
Flexible Set-up
Office 015
Professional Space
Seating for 2-4
Comfortable Library Setting